Harbour Adventure Cruise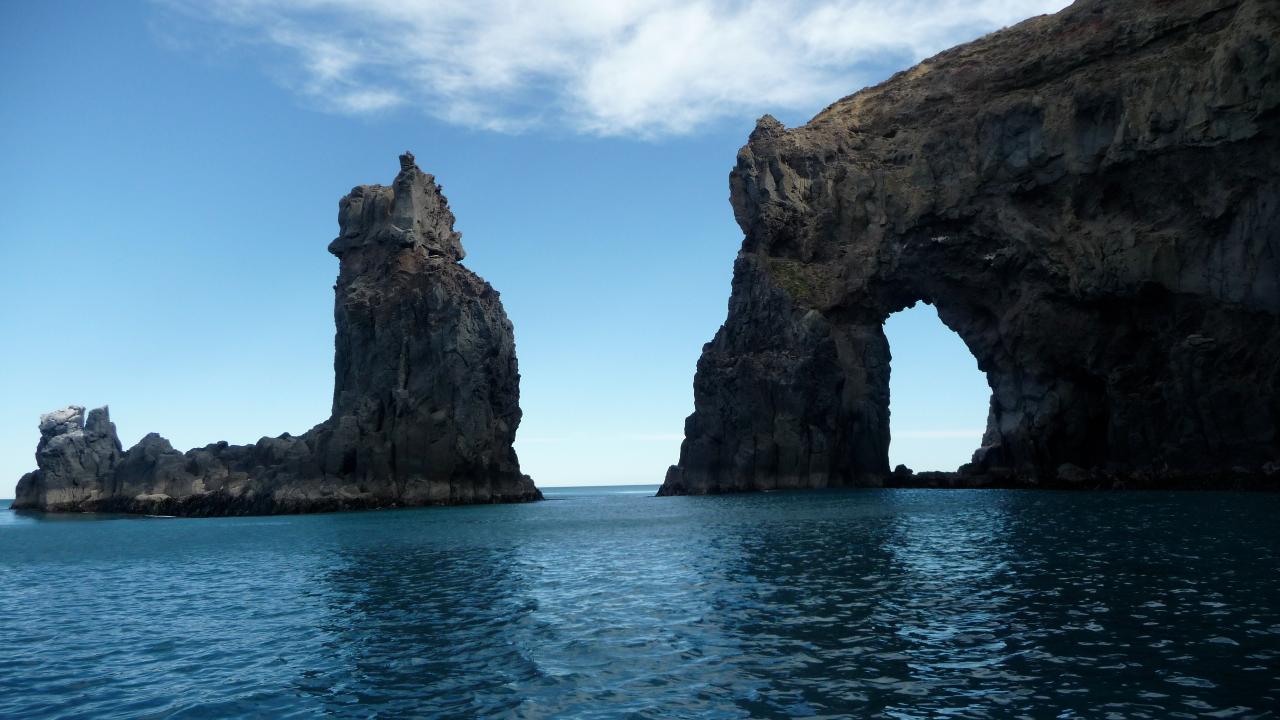 Durata: 2 Ore (aprox.)
Locatie: Akaroa, Canterbury
Cod produs: HAC
Highlights of the Harbour Adventure Cruise is just as it sounds.

A 2 hour tour seeing and getting close to all of the high points Akaroa Harbour has to offer.

Things you are likely to see,

1000 foot cliffs, Sea Arches, Amazing Volcanic Formations, Caves, Marine Farms, White Flippered Blue Penguins, Albatross and other seabirds, Akaroa Marine Reserve, Nikau Palm Gully, Occasional Blowholes. Hear about the Volcanic and Maori History.


Steve the owner and captain is a 5th generation local who knows the area and secrets of Akaroa Harbour.

He will take you out on our fun adventurous 12.5 meter Rayglass Protector.

An ex America's Cup Chase Boat and previously a Coastguard Marine Rescue vessel with 600HP four stroke outboards.
It's an exciting, fun, safe sea going boat.

This tour suits people who want to see everything and have a sense for adventure.

We look forward to you joining us.